The Rise of eSports Betting: Insights from SOFTSWISS Sportsbook's Q3'23 Performance
The third quarter of 2023 has witnessed a significant shift in the sports betting landscape, according to the latest report from SOFTSWISS Sportsbook.
Remarkably, the average bet on League of Legends surpassed football bets by 37%, highlighting the growing dominance of eSports in the betting world. This trend is further evidenced by Counter-Strike's steadfast position in the top 10 disciplines by bets and the emergence of Dota 2 as the most profitable betting category.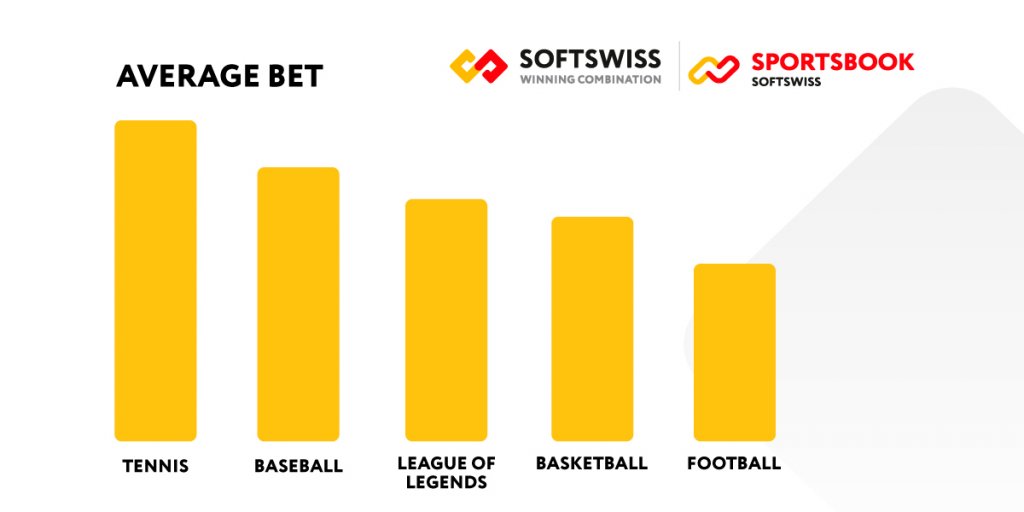 Mobile Betting: The New Norm
Another key trend observed in Q3'23 is the pivot towards mobile betting. A staggering 80% of bets were placed via mobile devices, a notable increase from 65% in Q3'22.
This shift underscores the convenience and appeal of mobile betting, especially for live betting scenarios.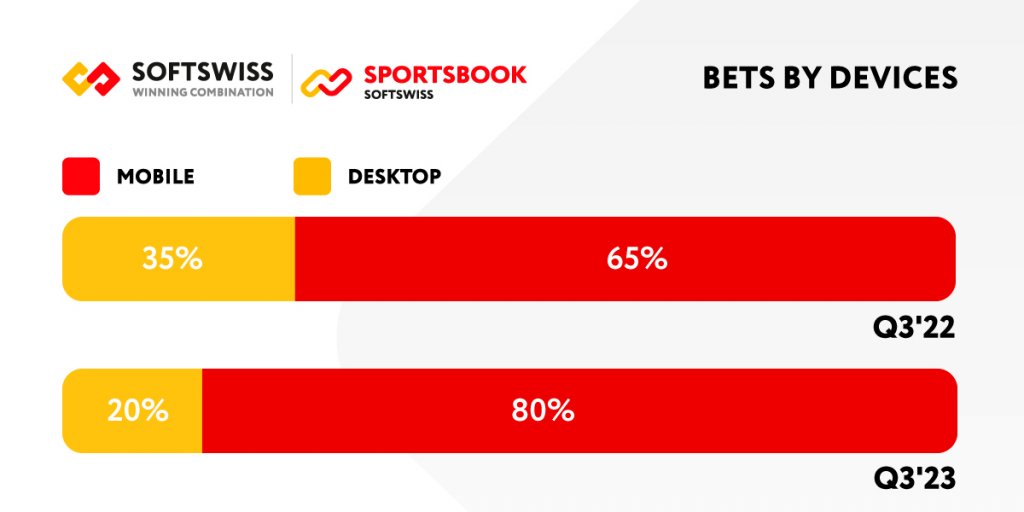 Alexander Kamenetskyi's Perspective
Alexander Kamenetskyi, Head of SOFTSWISS Sportsbook, highlights the significant growth in the sector. He said "In contrast to the third quarter of the previous year, we note a gradual increase in the share of combo bets. It is a favourable sign for operators, given that the likelihood of winning a combo bet is lower than that of a single one.
Overall, I am delighted to mark our sustained growth from quarter to quarter. When we compare our performance with the corresponding period last year, we see an extraordinary increase of 438% in the number of bets and that our GGR has surged by an astounding 523%. These remarkable results are a testament to the dedication, professionalism, and unwavering commitment to innovation demonstrated by my colleagues at the SOFTSWISS Sportsbook and other product teams. I extend my heartfelt gratitude to them for their outstanding contributions."
Our Comment on the Article
The third quarter of 2023 for SOFTSWISS Sportsbook has been nothing short of revolutionary, with eSports firmly establishing itself as a key player in the betting industry. This shift, coupled with the rise in mobile betting, signals a new era in sports betting, one that is more dynamic and technologically driven.
These trends are not only reshaping the betting industry but also revealing the untapped potential of eSports as a major betting category.